Planned murals could help rebrand Vegas' Historic Westside; artists hope they outlast blight
Planned murals could help rebrand Vegas' Historic Westside; artists hope they outlast blight
by Naoka Foreman - The Nevada Independent
Nestled just minutes from downtown Las Vegas, the city's Historic Westside is largely underdeveloped and cluttered with dilapidated housing, empty desert lots, dozens of zone-conflicting churches and vacant businesses.
But what was once an area that housed a "Black Las Vegas Strip" has drawn the interest of politicians who wish to return it to its thriving Black roots. The most recent investment was the $3.2 million Westside Legacy Park, which opened last year commemorating 36 local Black pioneers.
Legacy Park features a playground for kids, memorial plaques that tell a story about Black history and a communal entertainment space. Vintage-style signs were also installed last year to let visitors know they are entering a special neighborhood. City leaders now see a $250,000 mural project as a catalyst to continue to spur inclusive revitalization on the Westside.
"The city as a whole needs to make an investment in the Historic Westside, and this is just one way that we can show the community that we care," said Maggie Plaster, deputy director of cultural affairs for Las Vegas.
The project, which includes four large-scale murals or more, was launched in January and is privately funded through the City of Las Vegas mayor's office from corporate and philanthropic donations. Community members were asked to give input on the art in mid-March. 
This is not the first time city leaders have commissioned murals for the Westside neighborhood — there's a cubism mural, themed around building community, at Doolittle's Kianga Isoke Park by longtime Las Vegas artist Dray and the butterfly mural symbolizing change on Jackson Avenue by Courtney Haywood. Plaster said the city council is aware of the need for more investment in the area, and community feedback is very important to the project.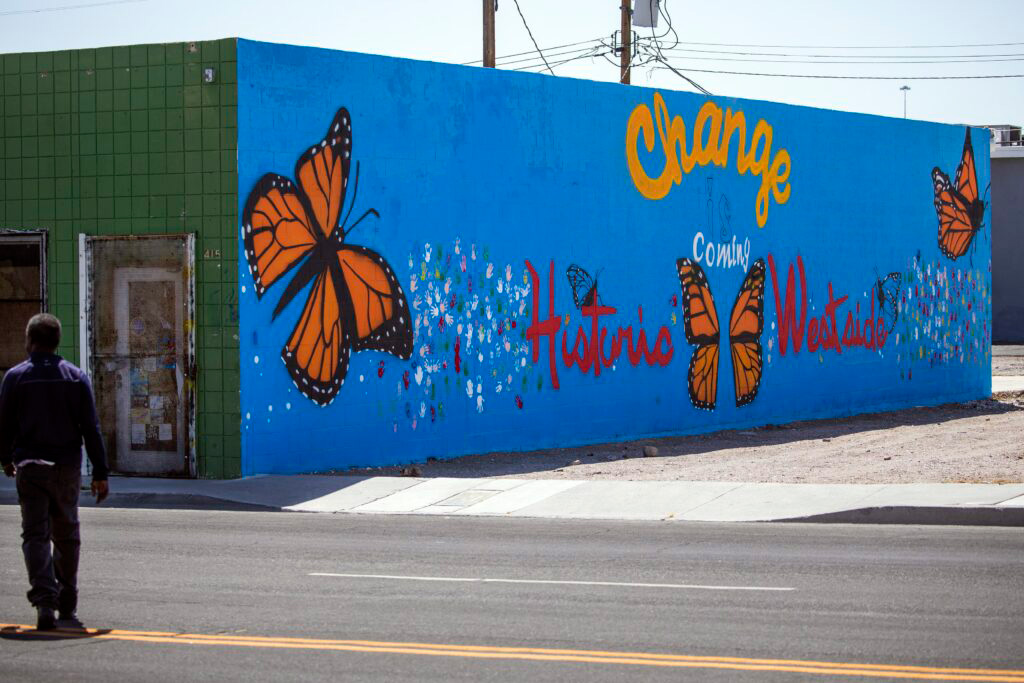 "We first asked what kind of imagery, and the highest-rated responses were local history of the African American community, representations of the current community and [art that is] celebrating the culture of the community," Plaster said.
Chase R. McCurdy, who is coordinating the mural project, is a multidisciplinary artist with deep roots in the Historic Westside. At two community meetings at his Westside art gallery, 33 G, people shared input about the murals through surveys. McCurdy will develop the content for the murals as well as choose the locations with the city's department of cultural affairs.
He said the purpose of public art is to give inspiration or drive people to be more present, especially during an era driven by a fleeting, social media culture. 
"[Art] can allow us to connect with other humans – other humans like us, similar to us, within our tribe or group – and it can also give us an opportunity to communicate with humans outside of our tribe or with those who may be different than us," McCurdy said.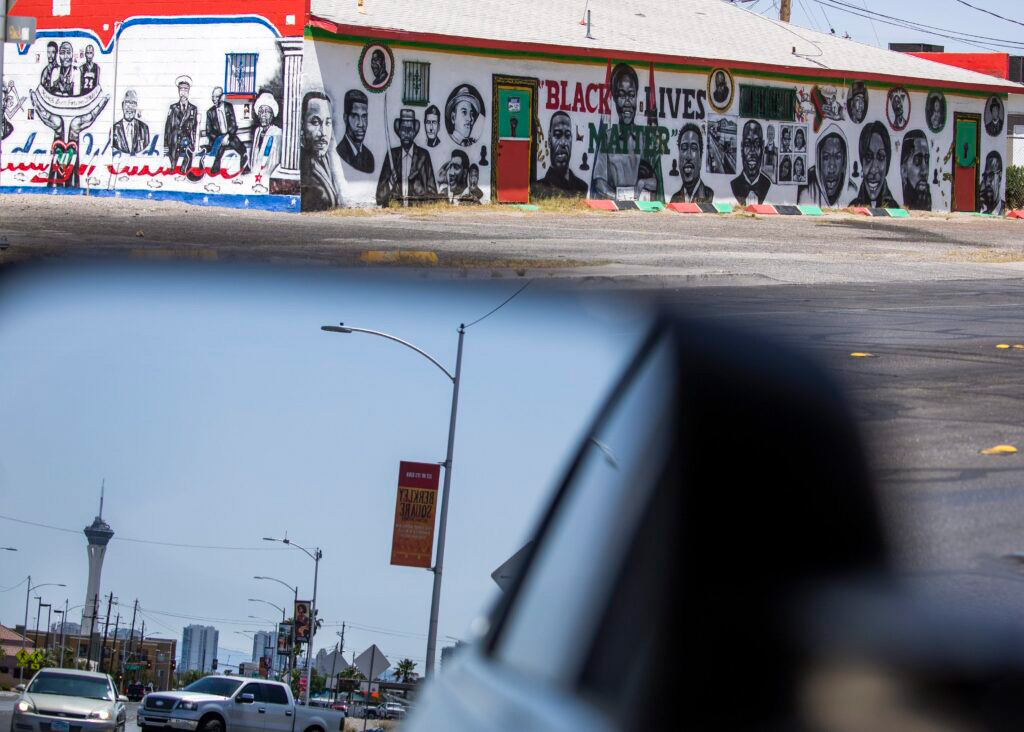 The project is expected to take a year and a half to complete, including getting community feedback, scouting locations, collecting submissions from artists and building a proposal. McCurdy and the cultural affairs department plan to present the proposal to Las Vegas City Councilman Cedric Crear, who represents the ward that encompasses the Historic Westside, to seek final approval for the locations.
McCurdy said the biggest challenge will be finding mural locations because of dilapidation and potential gentrification. He said the presence of vacant lots is of particular concern, but added that he has plans for taking advantage of the empty parcels, which could include building temporary murals. 
"When we think of, like that Historic Westside, that very tighter part of the neighborhood, we have so many vacant lots and there's not much there," McCurdy said. "You wonder what may still be there after five or 10 years and you don't want to create something that would be unnecessarily destroyed." 
Despite the efforts made toward redeveloping Ward 5, residents continue to struggle economically with blighted properties and a lack of gainful reinvestments. Crear said reinvestments are underway in the area and that the biggest challenges have been execution.
Crear said the mural project not only brings art into the community for residents but that it also helps brand the Historic Westside as a cultural epicenter – a place where museums, parks, recreation and art exist. 
That's a goal of the HUNDRED Plan, a community-generated program focused on revitalizing the Historic Westside. The plan seeks to make a series of investments in the area to redevelop it in a way that ties it back to its thriving African American-rooted past.
"It's all about creating a brand and creating a cultural epicenter for our community," said Crear.